Planning Your Dream Home: How Much Does it Cost to Build a House Yourself?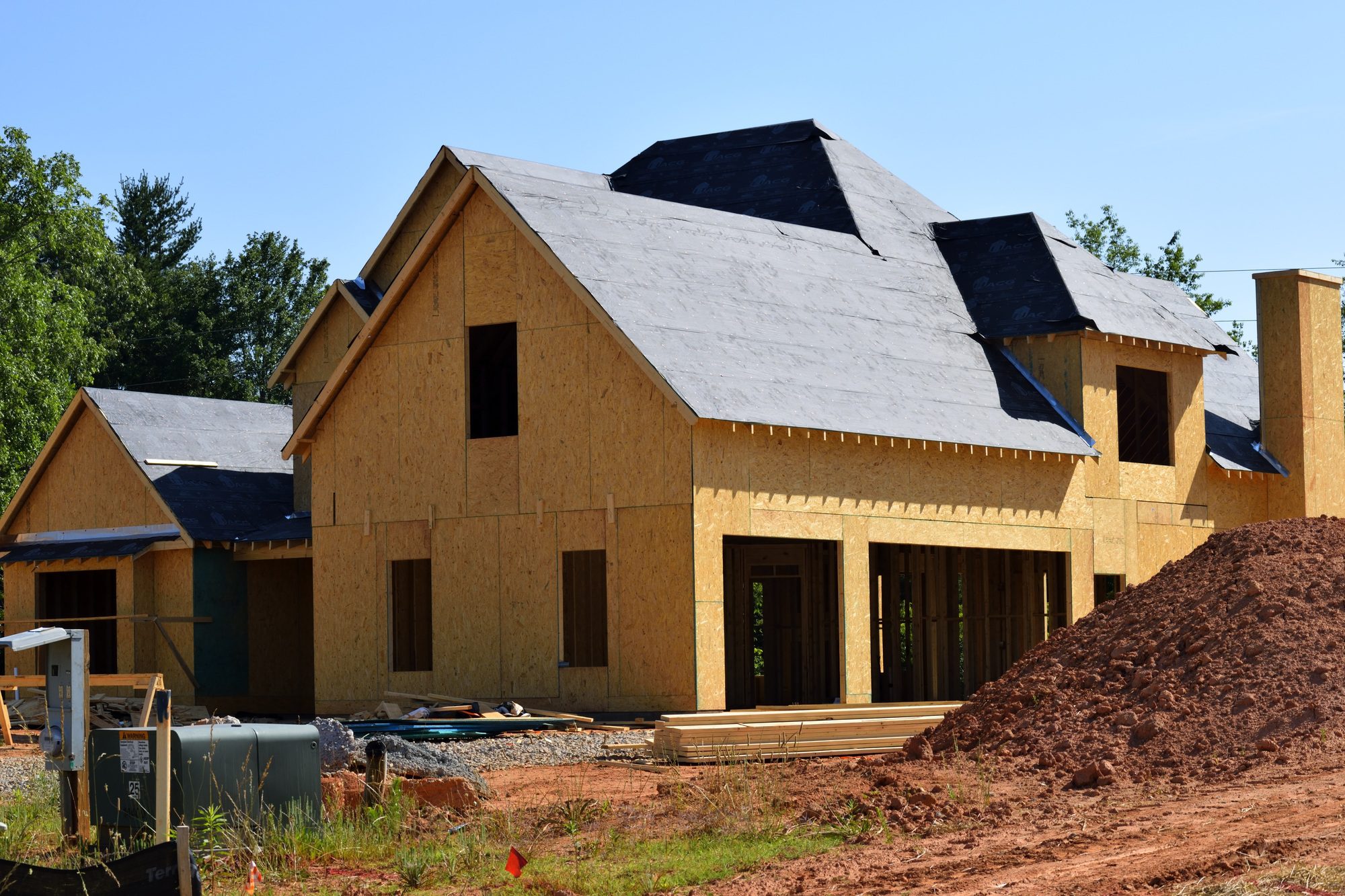 Update for 2022
While the below considerations still hold true, the market, covid, population migration, etc have thrown a few new challenges. But those challenges are not significant. Actually the challenges are more like changes and opportunity.
For example, we have seen some great suppliers go from customer first to customer last. But those changes have yielded some great new suppliers and contractors. Those with a conscience and those that stood by doing the right thing are growing and rising to the top, bringing customer service and support to great levels.
Another change that has come is supply chain delays and inflation, but it's nothing to fear. You can still find deals and proper planning takes into consideration lead times. So it is actually a great time to be an owner builder and a great time to build your dream home! If you're looking to build, Contact us today and we'll guide you through the new building landscape and help make your dreams come true,
When it comes to building a custom home on your lot there is no "one size fits" all pricing model.
There are numbers of variables that have to be considered when estimating the cost to build a house. The number one consideration is location.
1. Location Costs
The cost to build varies depending on your desired location. Population density, labor availability, access to materials, land and utility costs are all factors that affect the cost.
No matter where you're looking to build, each area/market uses the same factors. What does change is the specific figures unique to different areas.
Topography and soil type also have a large impact on site and foundation costs. For example, the soil could be sandy, and hills and slopes cost more.
Different types of building materials are used depending on availability, climate, insurance, zoning, and permitting requirements.
If we confine this discussion on the cost to build a house, to building in the State of Texas, these variables still apply to this diverse State.
The cost to build on your lot in the Austin area is different from the cost to build a home in Houston, San Antonio, Dallas/Fort Worth, West Texas, or on the coast.
Since custom homes are personalized and unique, design, style, size, and complexity vary greatly. A small basic home costs less to build than a large upscale one. But, the price per square foot of a small home may be higher than a large home.
2. Bidding
Before getting bids for labor and material, it is important to understand a few terms and how different trades approach bidding.
Living area: HVAC is bid on the living area.
Slab area: The foundation contractor charges per square footage of slab area.
Framed area: Framers bid on the total framed area (living area plus porches and garage).
Wall area and squares of roofing: are measures used by various subs in bidding.
Roofers bid based on the number of squares of roofing (a square equals 100 square footage of roof area).
Plumbers charge per fixture for example each faucet, toilet, gas connection etc.
Getting actual bids to calculate the total cost to build a house can be a difficult task for someone not in the building industry.
Fortunately, there are some rules of thumb and price ranges that can give us a preliminary idea of cost to build. The price per square foot of living area and framed area are two ways to ballpark the cost to build a home.
3. Variables in Cost of Building Materials – Updated Feb 2022
The cost of building materials ranges, but should include the total cost to build including soft costs like permits, tap fees, utilities, engineering, insurance, builder fee, plans, dumpster, etc. Hard costs are also factored in like lumber and framing, foundation, paint, etc.
One of the biggest factors in the cost of your home will be where you choose to build it, even if you already have the land.
Let's consider the cost to build a house in the Greater Austin area.
I commonly see the cost per square foot of living area: running $180 to $200. For example, if the living area is 2500 square footage we might apply a cost of $180 which equals 450,000.
Cost per square foot of total framed area: $140 to $160. If the framed area is 3500 square footage and we apply a cost of $140 the cost is $490,000.
If you have a preliminary plan an Owner Managed Homes consultant can work up a detailed estimate as part of our free consultation.
4. House Plans
Once you decide to build a home your first order of business is to get house plans. But, should it be?
There are a few steps that you need to take before you start designing.
Buy the Land and Know Your Restrictions
Number one you should have the land already purchased and know all the restrictions that may affect what you can build. You should also know what utilities are available and their location.
What is your budget? How does it relate to the size and amenities of your home? Once these questions are answered then you are ready to start the design process.
Get a House Plan
There are two options for getting a house plan.
The first is to purchase an existing plan. This is usually the least expensive option. But, it may be difficult to find the house plan that is just right.
If you do find a house plan, purchase the digital version. This allows you to make as many copies as you want vs. buying hard copies which can't get reprinted.
The second option is to custom design your house. To do this, you'll need to find a home designer, architect, or builder that offers design-build.
Home designers are typically about half the cost of a traditional architect and are a good option for most residential structures. Architects usually provide a higher level of detail which you may need on larger more complicated homes. Keep in mind, some cities may require plans stamped by an architect.
Designers and architects typically charge on the total framed area of the home which includes the living area, garage, and porches.
The design process can take anywhere from two to six months on average. It will help shorten the design time for your project if you have some type of preliminary drawing of the layout of the house. Ideas or pictures of the elevations/style are also helpful.
Start the Planning Process
The first phase of the planning process starts with getting the floor plan or layout correct with all necessary dimensions. Most architects or designers expect their customers to make changes during this phase and include that in their fee. It's normal to make revisions and to go back and forth with the designer.
After the layout is set, you're ready to move to elevations, roof, and electrical systems. Some designers provide cabinet design while others do not.
The layout will show the location and size of cabinets but not the detail of doors, drawers, etc. Many people spend a lot of time having the cabinets designed only to change them once they meet with the cabinet maker. Cabinet detail is not required for buildable house plans.
It is very important to have good easy to read house plans so take the time to work carefully through the planning process. This will minimize changes and help keep cost down.
At Owner Managed Homes, we have a design service. The cost for a full set of construction plans for most homes is $1.00 to $1.50 per square foot of total area.
If you have a preliminary plan we would be glad to review it. Then, we can give you an exact quote.
Where to Go for Help
Owner Managed Homes is in four markets: Austin, San Antonio, Dallas, and Houston. We would love to help you build a house of your dreams. Contact us today.