Why Choose Us
Owner Managed Homes has been helping people just like you save on their custom home building process for decades. Our customer philosophies and proven method of quality owner-builder construction offers many services and benefits to help reduce complexities and costs during your research, planning, and build. At Owner Managed Homes, your home will be built with quality, care, expert planning, high grade materials, craftsmanship, and third-party inspections. Owner Managed Homes are built to last. Consider Owner Managed Homes Benefits:
• Free Build Estimates
• Free Home Building Workshops
• Free Pre-Planning Advice
• Financing: Many options
• Design Services and Consulting
• Dedicated Consultant
• Preferred Suppliers: discounted suppliers, never a markup
• Preferred Subcontractors, but you may use your own
• Land Consulting
• Land Services (some areas)
• You have complete and total control
• You do not need build experience
• Build your home your way
• No hidden fees or change controls
• Instant equity
• You built it yourself!
Cost Transparency: With our process there is never any mystery to knowing what things cost. From the studs to the paint, you will know (and pay) at-cost for every item. You will have the opportunity to be involved in the bidding process and participate fully to make sure you're getting the best value during your build.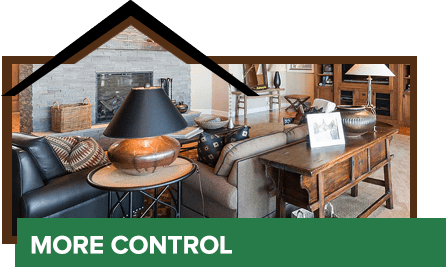 More Control: Our customer are encouraged to become engaged in the construction process. We welcome clients to participate at the level they are most comfortable with: from lot clearing to planting the final landscaping, from hanging sheet rock or painting, to just picking up supplies… anything you can (and want) to do contributes and helps SAVES MONEY! Our program is a smart was to BUILD EQUITY in your new home.
Expert Advice and Consulting: Throughout the construction process you can rest assured that our expert home builders will work with you every step of the way to ensure the best quality and a solidly built home. We offer three affordable construction packages to meet any budget. From a turn-key build to the do-it-yourselfer, Owner Managed Homes has a construction plan right for you!
Want to learn more about our packages and how we can help with the construction of your new home?
Click here to learn more!